Whether you are looking for a ready to move in home or a homesite ready for you to build your dream home...Mount Vintage has it all.
---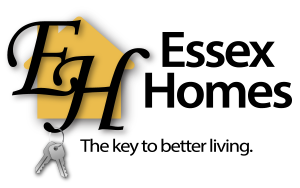 Spec Homes
Essex Homes, Inc. was founded upon strong family values and the commitment to be the best for quality and customer service. The Essex team strives to bring the newest and the best home designs to the market each year. Offering great energy efficient designs, quality features and a variety of options at an affordable price is what separates Essex Homes from other home builders.
Essex Homes has partnered with Mount Vintage to bring a variety of their home designs to the community. Spec homes are under construction. These beautiful homes present a great selection of home choices to fit your lifestyle needs.
Spec Homes are located in Area I and in "The Village" in Area II on our site plan. The Area plans are color coded to show the locations of our spec homes.
---
Custom Homes
We know that many home buyers who have specific needs want certain features and specifications that our spec homes may not offer, and a buyer that desires a greater amount of design freedom may be better suited to a custom product.
Mount Vintage has generous construction guidelines with no minimum square footage requirement for a residence. The sole criteria are good taste, high quality both as to workmanship and materials, and harmony and suitability to the environment and surroundings.
The Architectural Control Committee (ACC) oversees all aspects of both your custom builder selection and construction plan approvals.
View our site plan overview. Select an Area plan to view color coded locations of our available homesites.